Planisware is pleased to celebrate our customers and their achievements through the Planisware Excellence Awards. We recognize our customers through these awards for their efforts to bring about growth, change, or innovation to their organization and business strategy.
All customer submissions were shared with the Customer Jury, a panel of PPM peers composed of existing Planisware customers and previous Excellence Award recipients. This year's award recipients were selected using criteria based on how innovative the solution was, how the submission supports the business value achieved, the impact their submission would have on an organization with a similar problem, and an overall demonstration of how the problem was resolved with Planisware solutions.
Award recipients were announced during the Awards Ceremony at Exchange23 in San Francisco, CA to an audience of Planisware customers, partners, and employees.
The following customers received the Planisware Excellence Award.
ADM
For building a global, resource-focused decision making process.
Image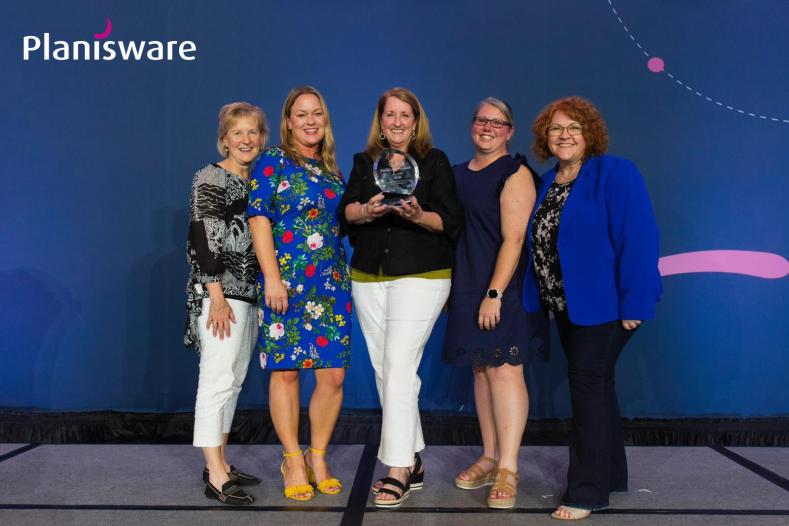 Photo features from L to R: Kristie Wilson, Erin Courtney, Terri Chesher, Dinah Silvio, and Jen Ciolino from ADM
ADM Global technology had been using Planisware for 18 months when they decided to make a push for the Resource Management capabilities of the tool. At the time of the initial implementation, ADM Global Technology realized that Planisware Enterprise was going to be the main recipient for all their portfolio-level data. From that step, ADM built their processes around the Resource Management capabilities of Planisware, facilitating the collaboration between teams (Portfolio Management, Resource, and Project Managers) and increasing alignment toward goals by improving tracking and reporting. ADM accelerated delivery and visibility in their PMO, centralized financial and resources data to improve prioritization, and achieved more visibility for their executive teams and business partners, enabling more informed decision-making.
Navistar
For enhancing their program forecasting and change management business processes.
Image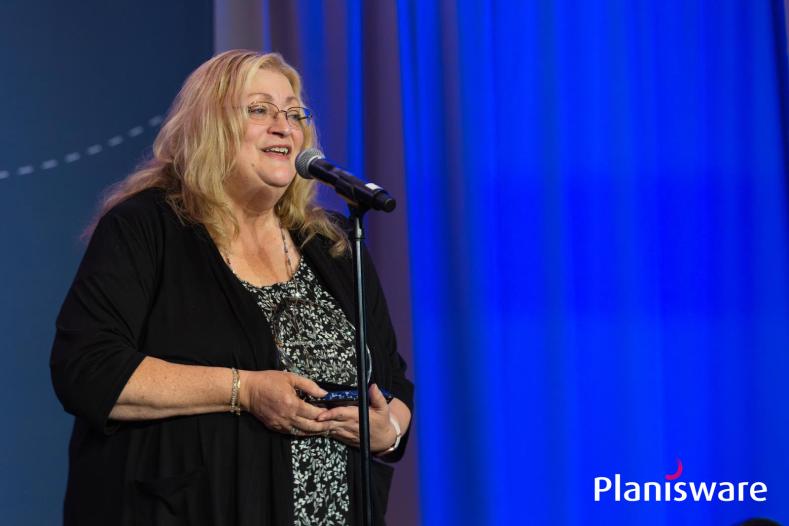 Photo features Lynn Wolfe from Navistar
Navistar R&D were facing requests for added functionalities from areas such as finance, PMO, and product planning. During this time, Navistar was using the P5 version of Planisware's Enterprise solution, which couldn't support the requests being made. While workarounds were in place, it became increasingly labor intensive to keep up to date. Better capabilities, data accuracy, and productivity were necessary. Their solution enhanced their program forecasting and change management business processes, which were fully supported by Planisware E7. Navistar created a phased approach to generate short term wins and set the stage for improving maturity over the long term. Phase 1 included resource planning and integrated timecard. Phase 2 included integrations with other systems, customized reports and change request processes. Since going into production with E7, Navistar's user base grew from 1,400 to 2,500 users and the organization achieved a 40% improvement in efficiency, accuracy, and productivity.
To see how organizations are using Planisware solutions to anticipate tomorrow, add certainty in innovation, and confidence in their decision-making today, visit the Planisware Resource Center for more customer stories.