Planisware provides cloud solutions transforming how your organizations strategize, plan and deliver projects, programs and products.
Planisware Solutions
Our solutions provide 3 core capabilities that directly get you to the heart of your projects' activities:
Explore: an ability to gain instant insight through what-if scenario planning and model scenarios to drive smarter options and choices.
Analyze: an ability to consider options and constraints to maximize the value delivered
Execute: an ability to drive and complete projects - using any methodology - and see how they contribute to the organization's objectives and goals
Solutions that fit your business needs
Agility and IT Project Portfolios

Build the right portfolio and accelerate delivery of IT projects. With a 98% satisfaction rate received from our clients globally, we lead in the development of comprehensive solutions to automate IT portfolio management, accelerate digital transformation, simplify IT architecture, reduce operating risks, and facilitate data-informed decisions.
Product Development

More than one third of the world's 100 largest R&D portfolios are managed by Planisware. Working alongside customers in automotive, fast moving goods, life sciences, chemicals, high tech and more, Planisware's integration solutions drive their products from idea to market and beyond.
Project Controls & Engineering

Streamline collaboration, create visibility, and optimize outcomes for complex engineering and construction projects. Planisware Enterprise connects contracts, schedules, documents, and financial information on a single platform to simplify access and maximize control.
Revenue Generating Projects

Planisware for Project Business Automation is designed for organizations driving customer-facing, revenue generating projects, seeking to maximize the financial performance of their engagements.
Image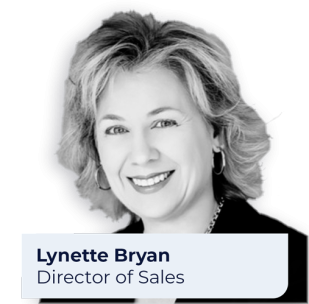 Book a demo
Get in contact with one of our experts today and make vision reality
Strategic Portfolio Management (SPM)

Connects your strategic vision to execution : SPM ensures that your investments and resources stay focused on the initiatives that drive your strategy forward, even as conditions change.

Planisware's SPM capabilities help you create a clear view of objectives and roadmaps, align investments with strategic themes, and keep efforts focused as your strategy evolves.
Agile and Agility at Scale

The practice of Enterprise Agile encompasses lean portfolio management, agile funding and budget management, agile team run and reporting, and scaled agile, which is the agile development and release of initiatives involving multiple Agile teams.
Project & Portfolio Management (PPM)

Planisware solutions help organizations drive their PPM activities by capturing strategies and ambitions. Requests across the organization are quickly collected and triaged. Project delivery is supported and the organization is held accountable. Impactful business decisions are made as project's are prioritized following best-in-class management techniques.
Enterprise Architecture (EA)

Understand your IT infrastructure with a consolidated view of application lifecycles, metrics including Total Cost of Ownership, TIME status (Tolerate, Invest, Migrate, Eliminate), and more.
Aerospace & Defense

Both large organizations, such as Airbus and Safran, as well as specialized companies, such as CAE and L3 Harris, rely on Planisware solutions to manage programs, products and projects.

Our A&D customers often deploy such features as:

an extended enterprise system that includes subcontractors
deliverables management and work package delegation
progress tracking through Earned Value
PLM and ERP integration
Automotive

Within the Automotive industry, Planisware meets the requirements for both full-scale program management for car manufacturers and product innovation for part suppliers.

Planisware has been deployed within automaker companies such as Ford and Renault, as well as part suppliers, such as Michelin and Schaeffler.

Capabilities frequently deployed include:

vehicle engineering roadmaps and program management
critical resource usage optimization
project / program deliverables and technology projects
CMS / PLM integration
Banking & Insurance

Planisware manages the activities around the development of banking and insurance products and IT projects.

Planisware has been deployed within banking and insurance companies such as AXA, Generali, Societe Generale, Volkswagen Financial Services.

Capabilities frequently deployed include:

Strategic Portfolio Management
IT Project and Portfolio Management
Enterprise Agile
Chemicals

Planisware has been deployed within speciality chemicals companies such as Gelita, as well as crop science organizations, such as Bayer CropScience and Syngenta.

Frequently deployed capabilities include:

new product blue printing: from ideation to business case and product design
portfolio management and scenario building
methodology support such as Stage-Gate and 6-sigma processes
gate reviews and meeting management
Energy

Within Energy, Planisware is used for capital planning, maintenance of facilities and networks, research & development, as well as retail projects.

Planisware solutions are used in the Energy industry to drive complex maintenance operations (EDF and Vattenfall), deal with long term capital planning (EDF), manage research & development (IFP, GDF Suez, Aramco), and manage the distribution network (Shell).

Within these various environments, Planisware key assets include:

simulation and scenario planning features
parametric estimation for reliable forecasting
deliverables management and work package delegation
consolidation capabilities
Fast Moving Goods

See how Planisware facilitates management of project and product requests, enabling you to efficiently prioritize and on-board new work.

Frequently deployed features include:

advanced profit & loss computations
portfolio simulation and scenario building
Phase-Gate product development process
formulation / product data management
High-Tech

A majority of product development businesses have adopted a phase-gated New Product Development (NPD) methodology to manage their NPD process, from idea to launch and beyond. Such processes help organizations reduce risks, optimize portfolio value, and shorten time-to-market.

Planisware's differentiated offerings within the High-Tech industry include:

Strategic alignment with the help of Roadmapping and Strategic buckets functionalities
Agile process support (requirements down to sprint/story management)
Phase-Gate process support
Life Sciences

Within life science organizations, Planisware manages discovery projects and clinical trials, as well as phase IV projects such as marketing and regulatory while providing visibility with program management.

Planisware has been deployed within pharmaceutical companies of all sizes (from the top 20 such as Johnson & Johnson, Roche, and Pfizer to the fast growing such as Incyte, Jazz Pharma), biotechs (e.g., Biogen, Amgen), animal health organizations (e,g., Boehringer Ingelheim, Elanco), crop science (e.g., Syngenta, Bayer CropScience), generic drug companies (e.g., Allergan, Teva), medical device organizations (e.g. Johnson & Johnson Medical Devices, Roche Diagnostics), and large clinical research organizations (e.g., DCRI).

Planisware capabilities frequently deployed include:

parametric estimation and "smart" templates
Med Tech

Within the Med Tech industry, Planisware manages discovery and product development projects.

Planisware has been deployed into medical device organizations such as Johnson & Johnson Medical Devices and Roche Diagnostics.

Frequently deployed capabilities include:

Combine Agile and Phase-Gate projects within your program and track progress
Management of the Portfolio of Projects, ensure project alignment, and accelerate your budget cycles
Manage your key resources more effectively to accelerate product delivery
Planisware customers by industry
Our customers use Planisware as their core solution to optimize their project and product activities and accelerate their transformation.
A Fully-Owned Cloud Infrastructure
Planisware delivers its solutions through a fully owned infrastructure stack ensuring robust, scalable and secure operations:
Performance & availability: High level of availability and full control of compute resource allocation
Security: Highest security level. Guarantee of Customer data segregation.
Data residency: Full visibility on and control of customer data location.
Planisware SaaS Platform Key Facts
Planisware operates across 7 data centers worldwide. Its SaaS platform is designed to be robust, scalable and secured.
Planisware operations achieved the highest security levels: ISO27001, SOC2 TYPE2, TISAX Level 3.
Planisware platform is collocated in Tier 1 facilities (Equinix and PhoenixNAP)
Cloud infrastructure features built-in redundancies and robust disaster recovery

Across 3 Continents

RAM Capacity

SSD Storage Capacity
Servers